HAZEL GROUSE MANOR
An English Style Restaurant & Hotel
in the Natural Heritage of Eastern Hokkaido
Amidst an exotic backdrop of majestic thick forests,
and wide-open meadows stands the Hazel Grouse Manor, a restaurant hotel built in European style manor house. We invite you to spend a "Vacation of Idyllic Beauty" surrounded by the nature and splendor of Hokkaido.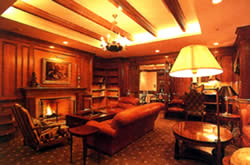 Enjoy delicate European cuisine, carefully prepared by our chef,who selects only the finest ingredients from the bounty of the wild and fresh ocean or river catches. Butler service is also available.
Our Concierges will act as your butler,catering to your every need. Come and also enjoy a wide variety of outdoor activities and adventure, such as exclusive horse riding range.
Only 90 minutes by direct flight from Tokyo's Haneda Airport to Nakashibetsu Airport, our butler will chauffeur you in our Range Rover to the hotel only 30 minutes away. You will be greeted with the Hokkaido of your imagination, realized in wide meadows, deep forests and pure waters.
Hazel Grouse Manor has a cozy 32-seat restaurant and 8 suites. The Georgian-style hotel is the centerpiece of the Manor. A clear, pure river fed by the underground waters of Mt.Mashu runs through our 8 acres of land containing woods and meadows.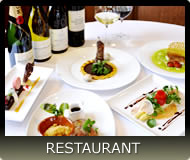 We also have an outfitters house, horse stable, riding range and greenhouse, evoking the atmosphere of a manor house in the European countryside.
Each suite is equipped with a full bath. There are 3 Superior Twin rooms(46~53㎡); 1 Double room(46㎡) and 4 Standard Twin rooms(39~40㎡). Also available are a restaurant, lounge, bar, Video Theater, and a wine celler.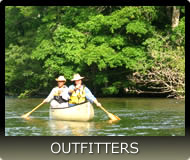 The Outfitters House provides Horse Riding, Fishing Tours, Wildlife Tours, Snow sports, and other outdoor activities complete with experienced guides.
From family trip to true outdoorsman adventures, we can guide and help you on various types of excursions tailored to your every wish and desire.